CHANGE OF DATE FOR MCBA FEBRUARY MEETING!!!
February's monthly meeting will be on Wednesday, February 7th at 7pm – NOT

on the usual 2

nd

Wednesday of the month. The meeting was rescheduled so as not to interfere with plans members may have for Valentine's Day.
Presenter :
Frank Linton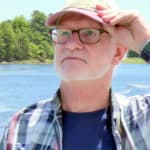 Topic: Using Technology in Beekeeping
Frank will explain how beekeepers can check on the health and productivity of their colonies with a cellphone or computer, reducing the need for hands-on inspections. The various sensing and communications technologies available today are beginning to make this possible as they are being adapted to beehives and beekeeping, and they are becoming more economical as production is scaled up.
Sensor types such as weight, temperature, humidity, audio, and video, coupled with communications technologies such as Wi-Fi and cellular, together with massive data storage, and sophisticated visualization capabilities comprise the systems that are becoming available. 
Currently, it is up to the beekeeper to interpret the data and to decide whether actions are necessary and what actions to take. In the future, massive data sets may enable automated management recommendations, and these could result in generally improved colony health and productivity. 
Frank Linton, Ed.D, a retired artificial intelligence engineer, has kept honey bees since 2005. An EAS-Certified Master Beekeeper, his main interest is in finding ways to use remote sensing technologies to monitor and improve honey bee colony health and productivity. Author of The Observation Hive Handbook, maintainer of the websites thebeepeeker.com and colonymonitoring.com, contributor to beekeeping magazines, speaker at beekeeping associations and civic groups, and mentor to new beekeepers, Frank runs a few hives near his urban apartment and hosts one, an observation hive, in his office.