BEFORE joining the MCBA ListServ, please consider becoming  a member of the real-world MCBA community (monthly expert speakers, free hands on lessons in our club's apiary, online directory of beekeepers so you can find a fellow beekeeper near you, beekeeping courses, borrow honey extractor,  and lots more...)
LISTSERV
For now, joining our 600+ member ListServ community and the MCBA club requires TWO SEPARATE SIGN-UPs.  (We know, it's a pain, but it's worth it!)
To join the online LISTSERV
1. Send an email to: 
beekeeper-subscribe(Replace this parenthesis with the @ sign)yahoogroups.com
2. Within a day you'll get an email from Yahoo Groups.  In that email will be a link you must click to  verify your email address and complete the ListServ signup process.
Optional:  To be able to see pictures people attach to the ListServ emails, you must have a Yahoo account:
3. Go to www.Yahoo.com
4. Create a free account by clicking "sign-in" then "sign-up"
5. Do NOT create a new Yahoo email account.
6. Instead, Click " I'd rather use my own email address "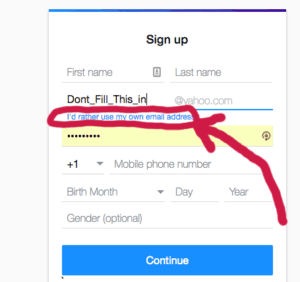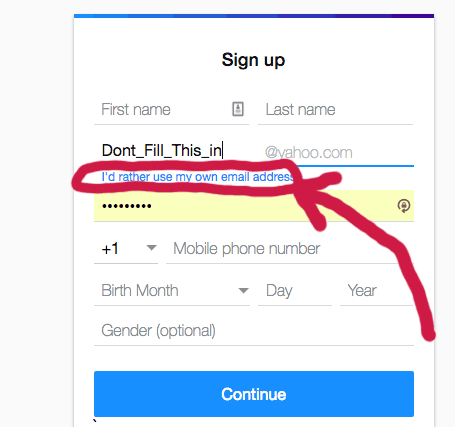 7. Yahoo will give you a new screen where should enter the SAME email address you use for the ListServ and for the MCBA website.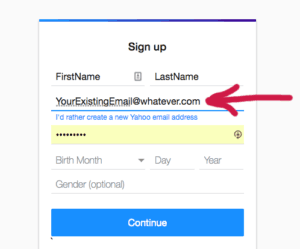 8. Continue filling in the fields.
9. Yahoo will send  a code to your normal email address (the one you entered during sign-up) and will ask you to enter the code to verify your account info.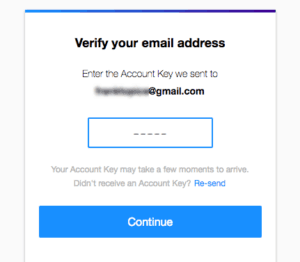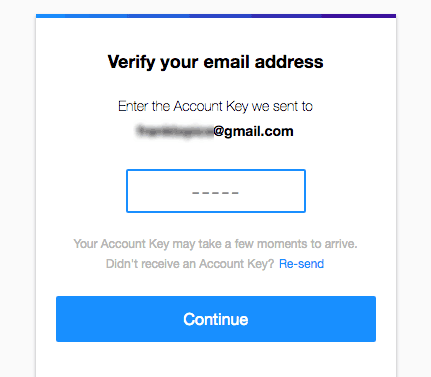 ---
Now that you have a Yahoo account using your normal email, you can JOIN the Beekeeper Yahoo group.
10. While logged in to Yahoo.com, click the tab at the top that says "Groups"
11. On the "Groups" page, type "Beekeeper"  (no 's' at the end) into the "Search" field
12. Select and join the group that mentions "Montgomery County, Maryland" in the description.
Now, when a member attaches files or pictures to their ListServ emails, you can click it, log into YahooGroups and access it.
When using the ListServ, please:
LIMIT discussions to beekeeping topics, i.e. beekeeping experiences,  interests,  problems and solutions.
REPLY JUDICIOUSLY:

If your response will benefit the group at large, just "REPLY" and your response will go to all 600 ListServ members.
If your response is a personal communication,  i.e. "Jim, where's the $5 you owe me",   please only  "REPLY TO SENDER".  It is easy, just click  the BLUE WORDS that appear just below the original message. The 'Reply to sender" button looks like this:

---
---
FREQUENTLY ASKED QUESTIONS about
Beekeeper(Replace this parenthesis with the @ sign)YahooGroups.com

ListServ

Q:  Sometimes I CAN see pictures in the ListServ emails, but most of the time I CANNOT SEE the PICTURES people attach to ListServ emails?  Why??

A:  If the sender PASTES the picture into their email, everyone can see them right in the email.  But if the sender ATTACHES the picture,  only a THUMBNAIL image appears in the email.  Clicking on the thumbnail image takes you to the Yahoo Groups website.  If you have completed steps 1 through 7 above, then you'll be able to see the pictures after logging-in to Yahoo.

Q: Is it better to ATTACH a picture to emails I send to the ListServ, or PASTE pictures into the content area of the email?

A: Everyone will appreciate the extra steps you take to PASTE a picture into the email so they can see it without having to log into Yahoo.